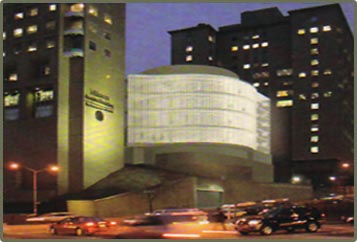 In a post at the end of October (
"KSW Update"
), I mentioned that the company's general counsel, Jim Oliviero, had mentioned to me that KSW (Nasdaq:
KSW
) was still keeping an eye out for potential acquisitions. I had that post in mind when I learned recently about a small HVAC company on sale through a business broker. After speaking with the broker, I called Mr. Oliviero last Friday to see if KSW was still exploring potential acquisitions. Oliviero said KSW is not looking for acquisitions right now, and instead, given the uncertainty stemming from the financial crisis, is holding onto its cash, which increases its ability to get bonded for new projects.
The image above, of one of KSW's current projects, the cardiovascular center at New York Presbyterian Hospital, is from
KSW's website
.