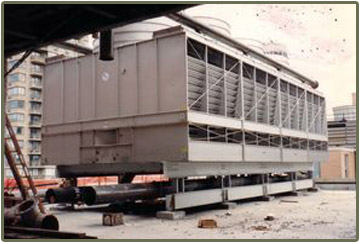 In a recent post (
"KSW Update"
), we noted that KSW (Nasdaq:
KSW
) announced it had been awarded a new contract worth between $24 million and $25 million, but that its backlog remained unchanged at $139 million. Today KSW
reported
that its third quarter revenue was $25.5 million, which explains why the company's backlog remained unchanged: it worked off about as much of its backlog as it added to it. Below are the highlights from KSW's release:
Financial Highlights for the quarter ended September 30, 2008 include:

* Total revenue increased by 21.4% in third quarter 2008 to $25.53 million as compared to $21.03 million in third quarter 2007;
* Net income in third quarter 2008 increased by 36.9%, to $1.32 million, or $0.21 per basic and fully diluted shares, up from $964,000, or $0.16 per basic and $0.15 fully diluted shares in the same period of the prior year;
* As of September 30, 2008, cash, cash equivalents and marketable equity securities totaled $18.96 million;
* The Company is debt-free.

[...]

Chairman of the Board Floyd Warkol commented, "We have been careful to ensure that we have a reserve of cash and cash equivalents, which is the safest way to weather the current economic crisis. Even in harsh economic times, KSW's ability to save owners money makes us better positioned than other contractors."

KSW currently has over 20 projects underway in New York City, including the Trump International Hotel and Tower in Manhattan's Soho area, the 52-story luxury rental and hotel building at 839 Sixth Avenue in Manhattan, an ultra-luxury residential tower at 56 Leonard Street, and the New York Presbyterian Hospital's Cardiovascular Center in upper Manhattan. KSW has also been selected as the HVAC Trade Manager for pre-construction services on three new hospital projects.
The image above comes from
Completed Projects -- Hospitals/Research
section of KSW's website.